Tag Archive:
America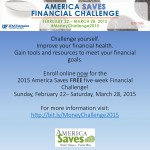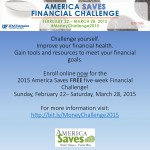 America Saves Week 2015 ~ February 23 – February 28
America Saves Week is coordinated by America Saves and the American …
Permanent link to this article: http://bay.ifas.ufl.edu/newsletters/2015/01/27/america-saves-week-online-challenge/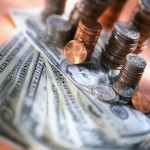 Setting a goal is the first step in taking charge of your finances. However, staying on track to meet that goal can be hard!   The America Saves Challenge will help you meet your goals by providing daily encouragement and challenge!
The 2013 America Saves Challenge …
Permanent link to this article: http://bay.ifas.ufl.edu/newsletters/2013/02/18/the-america-saves-challenge-is-coming/